We are proud to introduce "Tunley's Trusted Sustainability Showcase", a curated platform that highlights a collection of sustainable organisations and products we have collaborated with to drive positive environmental impact. This showcase serves as a testament to our commitment to promoting sustainability, fostering partnerships, and sharing innovative solutions that contribute to a more eco-conscious future.

Approved by us; the Trusted Scientists
OUR TRUSTED SHOWCASE
By collaborating and sharing knowledge, we can collectively amplify the impact of our sustainability efforts and create lasting positive change for our planet and future generations.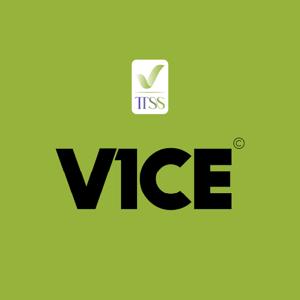 TOUCH
BAMBOO BUSINESS CARD
EMBODIED CARBON ASSESSMENT
After 10 uses of the bamboo card, a carbon saving of 83% is expected.
ROGER HADLEY
Head of Operations
Read full bio
BAMBOO BUSINESS CARD
EMBODIED CARBON ASSESSMENT
The Details
WHY YOU SHOULD JOIN
Tunley's Trusted Sustainability Showcase aims to be a comprehensive resource, showcasing the efforts of like-minded organisations and businesses that share our dedication to environmental responsibility. Through this initiative, we strive to inspire, educate, and encourage others to make sustainable choices that collectively drive positive change.
Why join the showcase?
Your services will be suggested and referred to all our current and future customers (where applicable) as a means of generating new business for your organisation; collaboratively tackling climate change together.
What do showcase members benefit from?
- Members will be featured on our website with a link to your website. It will feature your logo and an image of your product.
- Details of the sustainability benefits of your product would be featured
- Your organisation will feature in our LinkedIn and email campaign promoting the showcase – we will highlight each of the showcase members in their own content and then tag the organisations
- One member will be featured in the weekly sustainability update video presented by our CEO, Will Beer
Is there a cost associated with joining the showcase?
Nope! The showcase is a free of charge initiative for all of our clients who have demonstrated their carbon reduction efforts through any type of carbon assessment
How do I qualify as a member of the showcase?
Members need an embodied carbon assessment, or a business carbon assessment on their services or products to join.
JOIN US
Tunley's Trusted Sustainability Showcase is an ongoing project, continually updated with new partners and contributions. We invite you to explore the showcase, support the featured organisations and products, and join us in our journey towards a more sustainable future.