SUSTAINABILITY WEBINARS: ALL YOU NEED TO KNOW
SUSTAINBILITY WEBINARS
Our webinars are presented to you by a team of expert scientists. Sharing their knowledge and first hand experiences with you. Our sustainability webinars will also provide you with the latest insights, trends and practices in sustainability.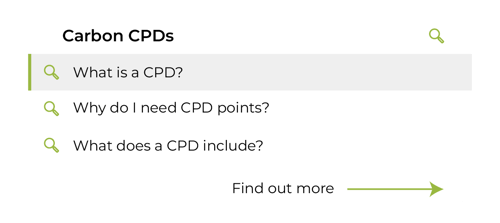 Why Join
ABOUT OUR WEBINARS
Join our expert scientists as they discuss the challenges and opportunities facing businesses today and how to achieve your sustainability goals.
Discover the latest thinking: Our sustainability webinars are designed to provide you with the most up-to-date thinking on sustainability and carbon reduction, delivered by our team of scientists.
Improve your skills: Whether you're looking to gain new skills, knowledge or experience in the field of sustainability, our webinars can help you to improve your understanding of the key concepts and challenges.
Engage with the community: Join our growing community of sustainability professionals and share your experiences, insights and best practices with like-minded individuals.
Get Certified: By participating in our CPD-certified webinars, you can earn valuable CPD points to help you develop your career and demonstrate your commitment to ongoing learning and development.
Register your interest today: Don't miss out on this exciting opportunity to learn from some of the leading experts in the field of sustainability. Register your interest today and we'll keep you updated with the latest information on upcoming webinars.
Webinar Feedback
HEAR IT FROM OUR ATTENDEES
"An excellent and informative presentation."
"The webinar session was really interesting and informative, the speaker really knew his stuff! Looking forward to the next one!"
"Brilliant intervention, all was perfect and relevant information."
"Was all made accessible and easy to understand."
"It was all very useful, Environmental is only one part of my role (my favourite part) so its always good to recap and hear from experts so we understand as best we can."
Invite Us To Speak
REQUEST OUR EXPERTS FOR ADDED BENEFIT
Tunley Environmental is proud to have a team of knowledgeable and expert scientists who are passionate about sharing their expertise and insights with others. If you're looking for a speaker for your event, lecture, presentation, or other in-person gathering, our staff members are available to help. We are always eager to work with organisations and individuals who are committed to promoting sustainability and protecting the environment. To learn more about how we can contribute to your event or project, please don't hesitate to get in touch with us today.
Tunley Environmental's CEO, William Beer is a distinguished experimental scientist with a deep-rooted passion for eco-friendly solutions. Under his guidance, Tunley Environmental has seen record profits and market expansion, earning Dr. Beer numerous leadership awards in the process. Dr Beer's relentless dedication and expertise continue to redefine the boundaries of sustainability, paving the way for a greener future.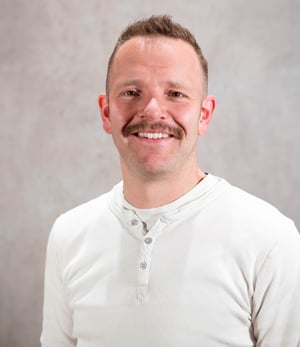 Dr William Beer, PhD
Chief Executive Officer of Tunley Environmental
Training
INSIGHTS OF INTEREST
Tunley Environmental has collated related Insights to provide more in depth information on training opportunities. Take a look below to find out more on Training.
BE THE FIRST TO FIND OUT
We are currently working on our next series of webinars and CPDs. Register here to be notified on when they are launched.