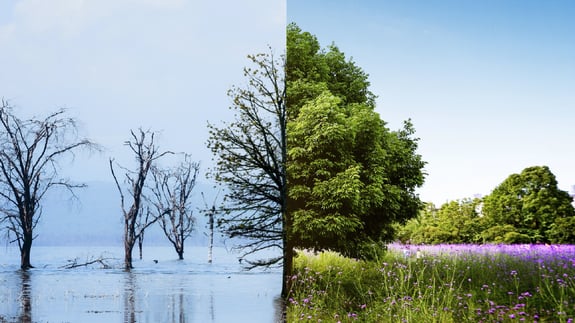 CLIENTS & TESTIMONIALS
See how we've worked with and what they have to say about Tunley Environmental.
Testimonials
DON'T JUST TAKE OUR WORD FOR IT
Click through the services below to see specific feedback we have received from clients.
"Tunley Environmental helped Fishtek Consulting Ltd to independently calculate and verify our carbon footprint using recognised standard protocols. We used this information to become carbon neutral since June 1st 2021; something that we are really proud of and something for which we have received positive feedback from our customers. We are now on the journey to Net Zero Carbon by 2030 and will be using Tunley Environmental's ongoing carbon budgeting, advice and recommendations to achieve this."
"I found all parts of the service to be straightforward and efficient; I needed a CRP done in a short turnaround and with plenty of hurdles to jump over. This was done ahead of schedule and to high quality. All around great service, and I would recommend them to anyone."
"Tunley Environmental has been a joy to work with. They made a complicated process easy to navigate and answered my many questions quickly and thoroughly. I highly recommend them."
"Luan at Tunley Environmental has been great to work with in providing detail on our business carbon output and generating an assessment that we can use to reduce our emissions. Clear with the data and able to provide an insightful report - thanks!"
"Tunley Environmental were efficient and delivered exactly what was requested."
"Tunley Environmental were very efficient from start to finish of our project. For our team, it was very new and untouched territory going into the sustainable, carbon neutral world but our engineers were very patient at explaining the different scopes and what was required from us to reach our sustainable goal. They are stuck to our timelines so we were able to show off the hard work we had put in during our awards presentation, the day after we had our final meeting. As a company we will be doing more projects under the carbon neutral banner so would be willing to use Tunley again to make this happen."
"The information shared was both clear and really relevant to our business. Luan was incredibly knowledgeable and was able to put the information in the context of our sector of the market."
"Really useful course. Made a daunting subject much clearer with expert knowledge and very productive break out sessions."
"Very interesting and helpful to SMEs trying to learn more about how to calculate their carbon footprint."
"This was a useful course - the presenters were knowledgeable and engaging, working well with our situations and our data, so very much real and unplanned scenarios. They were also visibly passionate about the subject, which was infectious. I would thoroughly recommend Tunley!"
"This is by far the most useful and practical course I have been on and has been the deciding factor in our actual implementation of a business carbon assessment. This is because it has given us the correct detail on how to actually go about doing the calculation, rather than just why it is important. We now have the knowledge in our company now to continue with this work and improve our performance."
"Very good training sessions, with Dr Torill Bigg who were very interesting, patient, she was able to provide us with all the useful, necessary and very relevant ins and outs. Bravo to her and to you."
"An excellent and informative presentation."
"A well delivered presentation that informed me about COP and the history of COP. This is an area I had very little knowledge on but do actively practise sustainability implementation within the projects I carry out. I will certainly be looking further into COP26 and I am keen to attend the Tunley Environmental follow up."
"Really informative session on COP 26 and the journey to this point."
"The webinar session was really interesting and informative, the speaker really knew his stuff! Looking forward to the next one!"
"I thought it was really informative – I had no idea how COP started, and the involvement Japan had (The Kyoto Protocol). It was great to understand the history of it all up until the present day."
"Brilliant intervention, all was perfect and relevant information."
Our Work
RECENT CASE STUDIES
Tunley Environmental has had the opportunity to work with some amazing organisations who are willing to make a change. Take a look through our case studies to see how we work.