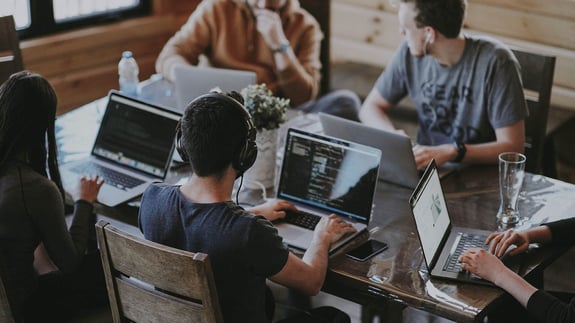 BOOST YOUR BRAND'S GREEN CREDENTIALS WITH GREEN MARKETING
GREEN MARKETING SUPPORT
Our comprehensive marketing strategies will showcase your carbon reduction efforts and engage your target audience. We ensure legal compliance and emphasise transparent and accurate communication to maintain credibility.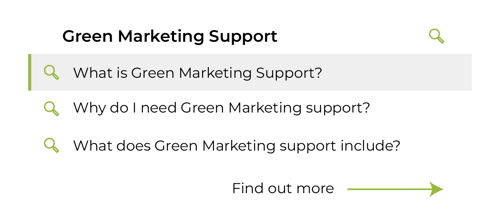 COMMUNICATE YOUR SUSTAINABILITY INITIATIVES EFFECTIVELY
Green Marketing Support is here to assist you in showcasing your carbon reduction efforts and engaging your target audience. We adhere to advertising regulations and guidelines; including Advertising Standards Agency and Green Claims Code to ensure legal compliance, emphasising transparent and accurate communication for maximum credibility. Let us help you make a meaningful impact.
Why Choose Green Marketing?
CAPTURE ATTENTION AND DRIVE ENGAGEMENT
In today's environmentally conscious world, showcasing your commitment to sustainability is more important than ever. With this support, you can enhance your reputation as an industry leader in carbon reduction. Our comprehensive support ensures that you communicate your efforts transparently and accurately, helping you establish credibility and attract a target audience that values sustainability.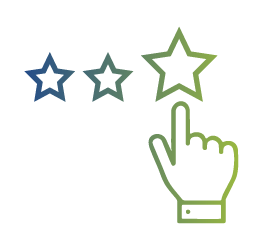 Demonstrate your commitment to sustainability and position your brand as an industry leader in carbon reduction efforts.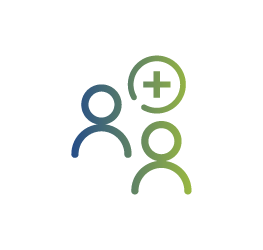 Engage your target audience through impactful marketing content that highlights your carbon reduction achievements.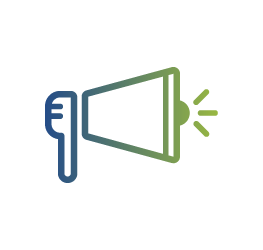 Reach a wider audience by effectively communicating your sustainability initiatives through strategic social media and email marketing campaigns.
STAND OUT FROM THE CROWD AND LET YOUR SUSTAINABILITY EFFORTS SHINE
Get in touch with our team of experts today to start your journey with Tunley Environmental
WHAT YOU CAN EXPECT
With our Green Marketing package you can expect support across multiple channels after your Carbon Reduction Assessment has been carried out. Our team analyses the carbon reduction efforts and will identify key findings and outcomes which would benefit from being highlighted in marketing content. The content deliverables will be set out in a plan over a designated time period, depending on the duration of the contract.
The content you can expect to see delivered are as follows below: