BIODIVERSITY NET GAIN
In light of the upcoming regulations on 10% Biodiversity Net Gain (BNG) for developments and land managers, Tunley will help to assess the biodiversity of a site to be developed or areas for use as biodiversity units/credits and guide businesses to ensure they meet the 10% BNG requirement in England.
DEVELOP THE RIGHT SOLUTION ENSURING A 10% NET GAIN IN BIODIVERSITY
Cultivating A Greener Tomorrow
WHAT IS BIODIVERSITY NET GAIN?
Biodiversity Net Gain (BNG) is the increase in species numbers, genetic variability, and variety in an area. The Biodiversity metric 4.0 looks to measure whether changes to biodiversity caused by a development project or any activities result in a negative, neutral or positive impact and subsequently aids planning for how to achieve the positive 10% Net Gain outcome. This metric measures this in 'biodiversity units' and determines both increases and reductions in biodiversity due to the development of the site.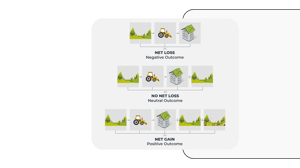 BNG Regulation
HOW DOES THE BNG REGULATION AFFECT YOUR BUSINESS?
The new Biodiversity Net Gain (BNG) regulations are set to come into effect in January 2024 and are part of the Environmental Act 2021
which promotes nature positive change in the UK
. It will apply to
all developments in England covered by the Town and Country Planning Act 1990, will be required
to
assess the
current
biodiversity
value
of the natural habitats on-site and produce a plan to ensure that the 10% Biodiversity Net Gain requirement is met once the development or project is complete. To achieve this requirement, you will need to consider how you will contribute to the recovery of nature in the local area in the land development plans.
This regulation applies to:
01 Land Managers
02 Developers
03 Local Planning Authorities
LAND MANAGERS
Land managers are able to sell biodiversity units as well as combining with other land managers to increase the area you have for sale. You are unable to sell units for land that already has plans to be created or enhanced.
DEVELOPERS
Developers must try to avoid loss of habitat to a piece of land you plan to do development work on. If you are unable to avoid this, you must create a habitat either on or off-site. A final resort would be to purchase statutory credits from the government, this requires consultation from an ecologist.
LOCAL PLANNING AUTHORITIES
Local Planning Authorities will have to approve plans before any development is able to start.
HOW WE CAN HELP
We understand the pressing need to safeguard our natural resources and ensure a sustainable future for generations to come. By adopting responsible practices and embracing cutting-edge solutions, we strive to be at the forefront of biodiversity conservation efforts. We will help your business carry out the assessments required to meet and deliver a 10% BNG in line with the newest regulation.
Tunley will
collect information specific to the site in question, including the different habitat types encompassed within the site, and how these habita
ts are changed by actions taken. This will allow us to
determine
the
baseline number of biodiversity units which are present in the area. This will requir
e a comprehensive analysis of the area to
determine
the positive and negative impacts that any actions taken will have on biodiversity.
Tunley will take all the data collected regarding the habitats identified in the area, including type, size, condition, and local significance to calculate the baseline number of biodiversity units. This will then inform on where habitats need to be conserved, enhanced or new habitats need to be built in order to meet the 10% BNG requirements.
B
uilding upon
on the baseline results, we will then work with the organisation to develop a plan to
implement nature positive initiatives specific to the area and achieve the 10% BNG requirement
.
These initiatives can include habitat restoration, conservation initiatives or sustainable land management to achieve 10% Net Gain.
STANDARDS AND METHODOLOGIES
This is your opportunity to make a difference in the world, from local to global ecosystems, we must act now to conserve and redevelop biodiversity. What sets us apart is our unwavering dedication to aligning your efforts with the globally recognised Science-Based Targets for Nature and Nature Positive goals.
Biodiversity Net Loss
BIODIVERSITY NO NET LOSS & NET GAIN POLICY
Biodiversity No Net Loss is a conservation and environmental policy concept that aims to ensure that the overall level of biodiversity in a particular area remains at least constant, or ideally increases in the case of BNG, after human activities, such as development or infrastructure projects that have taken place.
The goal is to balance any negative impacts on biodiversity caused by these activities with measures that offset or compensate for the losses. The key principles of Biodiversity No Net Loss and Net Gain are:

Avoid or minimise biodiversity loss by planning development projects in a way that has the least impact on natural ecosystems.

If biodiversity loss is inevitable, efforts should be made to minimise the impact as much as possible through responsible project design and implementation.

When biodiversity is lost, there should be a commitment to restore or rehabilitate ecosystems to their pre-development state or improve their condition.

If it is not possible to fully restore the impacted ecosystems on-site, biodiversity offsets come into play. This involves creating or restoring equivalent or an even higher-quality habitat elsewhere to compensate for the loss.
Negative outcome resulting in Net Loss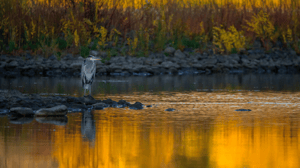 Wetlands before construction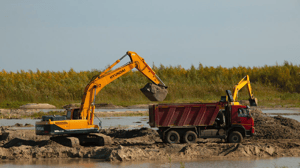 Wetlands during construction
Positive outcome resulting in Net Gain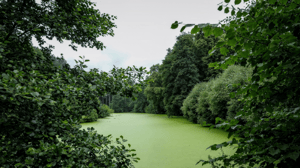 Pond before restoration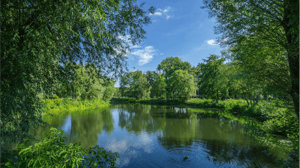 Pond after restoration
Biodiversity
OTHER RELATED SERVICES
With these services, you not only gain valuable insights into your business's impact on the environment but also actively contribute to the greater mission of conserving biodiversity and ensuring a harmonious coexistence between industry and nature.