TAKE CONTROL OF YOUR CARBON FOOTPRINT WITH CARBON MANAGEMENT PLANS
Our expert team will guide you through sustainability initiatives, engage with your supply chain, and foster a culture of environmental responsibility within your organisation. Stay on top of progress with monthly reports and meetings. Make a positive impact on the planet today.
We Are a Team of Qualified Scientists
SUSTAINABILITY MADE EASY WITH EXPERT GUIDANCE
With Carbon Management Plans, you don't have to navigate sustainability on your own. Our team of experts will guide your company through the process of implementing sustainable practices, engaging with supply chains, and changing internal culture and behaviours. Plus, our monthly reports and meetings ensure progress is being made towards a greener future.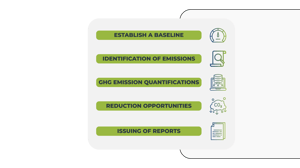 TAKE CONTROL OF YOUR CARBON FOOTPRINT AND BUILD A SUSTAINABLE FUTURE FOR YOUR BUSINESS
Get in touch with our team of experts today to start your journey with Tunley Environmental
Avoid Greenwashing Claims
STAY COMPLIANT AND CREDIBLE WITH EXPERT GUIDANCE
Avoid the risk of breaching The Green Claims Code and damaging your credibility.
Our team provides expert guidance through workshops and tutorials to help you stay compliant while effectively communicating your sustainable initiatives. Plus, with monthly reports and meetings, we'll track progress and ensure that your company is on the right path towards sustainability.
Are your claims truthful and accurate? Organisations must live up to all of the claims they make.
Are your claims clear and unambiguous? Customers should be able to understand clearly the claims you are making. You can avoid this by not using ambiguous terms or phrases like 'eco-friendly'.
Do your claims omit or hide important information? It is important that customers can make informed decisions on what products or services they are purchasing and are given the full picture.
Do they only make fair and meaningful comparisons? For example, when comparing products, both products should meet the same needs of the customer or be intended for the same use.
Have you substantiated your claim? It is vital that before making a claim that you have evidence to back it up. This means robust and credible evidence which support
Do your claims consider the full life-cycle of the product or service you are providing? This means that all impacts from the creation to the disposal of your products should be considered when making claims.
Global Impact
MAKE A SIGNIFICANT CHANGE FOR THE FUTURE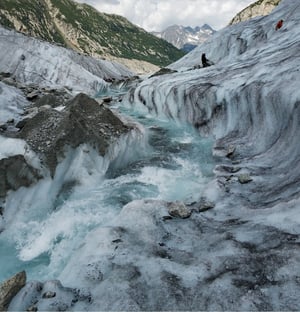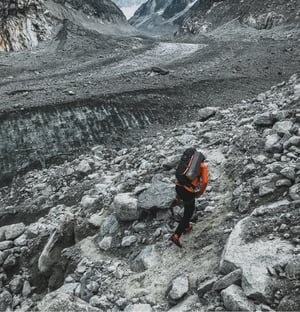 Memberships
JOIN THE BEST, WITH EXPERT SUPPORT
We understand that changing your work culture is key to sustainable success. Our expert team delivers Carbon Context and Business Carbon Training Sessions, empowering your team to make a real difference. Engage with supply chains, transform company culture and behaviours, and communicate with internal staff effectively. With monthly reports and meetings to track progress, you'll see your business transform from the inside out.
Don't miss out on the benefits of top sustainability memberships like SBTi and The Climate Pledge. Our team provides expert guidance and hands-on-help to ensure your application are successful. Join the best in your industry and make a real impact on the environment with our support.
SCIENCE BASED TARGETS INITIATIVE
5594
COMPANIES TAKING ACTION
2215
NET ZERO COMMITMENTS
Carbon Management Plan
INSIGHTS OF INTEREST
Tunley Environmental has collated related resource Insights. Take a look below to find out more on Carbon Management Plans.
Testimonials
DON'T JUST TAKE OUR WORD FOR IT
"The COVID-19 pandemic has demonstrated how the unimaginable can change the world overnight. Human-made climate change has the same potential to impact our world and requires the right decisions and urgent action now. Optima Products Ltd has committed to achieving net zero GHG emissions in its own operations by 2035, as a manufacturer this will necessitate significant changes. We have therefore engaged with Tunley Environmental to partner us in delivering this commitment."
"It w an absolute pleasure to work with Tunley Environmental right from the quotation stage to the final presentation. Everything was explained perfectly and all questions answered."
"At Sound United, one of our core values is that 'Our Obligation is Bigger than Us'. When implementing ESG, we needed to understand our baseline for carbon footprint in order to understand how we could reduce our impact on the environment. Tunley Environmental's knowledgeable team of professionals knew what we were looking to do, and worked quickly with our global team to gather and analyse our data. Throughout the process, they were easy to work with and on time on their delivery schedule. I highly recommended Tunley's service."
"Tunley Environmental were very efficient from start to finish of our project. For our team, it was very new and untouched territory going into the sustainable, carbon neutral world but our engineers were very patient at explaining the different scopes and what was required from us to reach our sustainable goal. They are stuck to our timelines so we were able to show off the hard work we had put in during our awards presentation, the day after we had our final meeting. As a company we will be doing more projects under carbon neutral banner so would be willing to use Tunley Environmental again to make this happen."
"This is by far the most useful and practical course I have been on and has been the deciding factor in our actual implementation of a business carbon assessment. This is because it has given us the correct details on how to actually go about doing the calculation, rather than just why it is important. We now have the knowledge in our company to continue with this work and improve our performance."
"Tunley Environmental has been great support through our carbon assessments.
Torill
completed an embodied carbon report on one of our products, we used the embodied carbon report and submitted to MAKE UK sustainability regional awards and won for our region. Great to be working with Tunley Environmental and the team and look forward to reaching our goal of net zero which I know we can with the support and expertise of the team."
"I'm very grateful to Tunley Environmental for their professional and thorough approach to our business and product assessment. We brought some complicated and novel requirements and they tackled these with enthusiasm, including tackling novel research. I would highly recommend them to anyone requiring a carbon assessment."