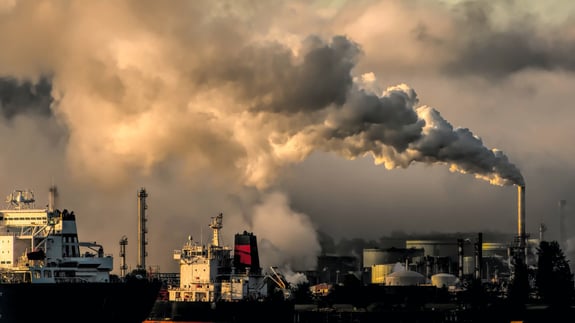 UNLOCKING THE ENVIRONMENTAL IMPACT OF YOUR PRODUCT
LIFE CYCLE ASSESSMENT (LCA)
Our comprehensive assessments follow international standards to provide you with accurate carbon footprints for your products. Make informed decisions and reduce your environmental impact today.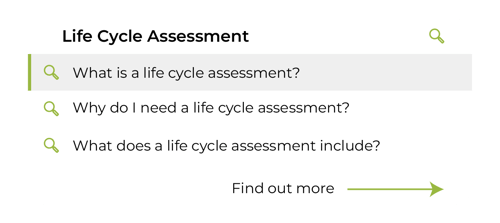 We Are a Team of Qualified Scientists
MEASURE THE ENVIRONMENTAL IMPACT OF YOUR PRODUCTS
Conduct a comprehensive life cycle assessment to evaluate the environmental impact of your product. Our services follow international standards and guidelines to provide accurate carbon footprint calculations for each stage of your product's life. Gain valuable insights and make informed decisions to minimise your carbon emissions.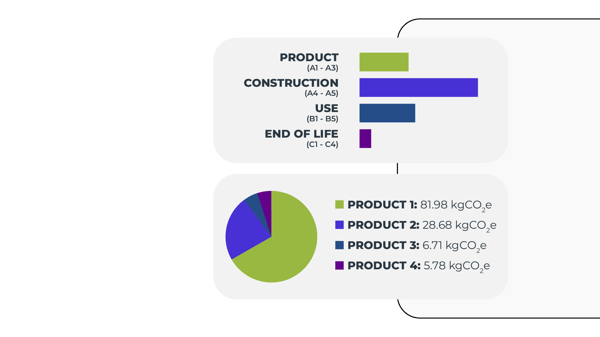 MAKE INFORMED DECISIONS FOR A SUSTAINABLE FUTURE
Get in touch with our team of experts today to start your journey with Tunley Environmental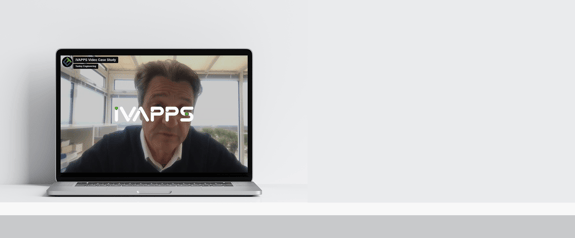 Case Study
iVAPPS | TUNLEY ENVIRONMENTAL
Discover how iVAPPS reduced carbon emissions and decarbonised their operations using their patented PORTAL technology, with emission savings equivalent to 234,000 miles in an average diesel vehicle.
46,000 kgCO2e
The emission savings through use of the PORTAL are equivalent to burning 46,000 kilograms of coal
What Do You Offer?
OPTIMISE YOUR PRODUCT'S CARBON FOOTPRINT
Each service follows the same principles, requirements and guidelines for the quantification of the carbon footprint of products. The quantification of the GHG emissions associated with the life cycle stages of a product differs between each service.
01 EMBODIED CARBON OF THE MATERIALS
02 CRADLE TO FACTORY GATE LCA
03 CRADLE TO GRAVE LCA

The Assessment Details
WHAT ARE THE STAGES WITHIN AN LCA?
The initial, embodied carbon the materials service begins with resource extraction and raw material sourcing. Whereas the cradle to factory gate LCA extends this to include transportation and production. Finally, the most detailed service is the cradle to grave LCA that includes use and the use and end-of-life stages of the product. Learn more about the stages within an LCA.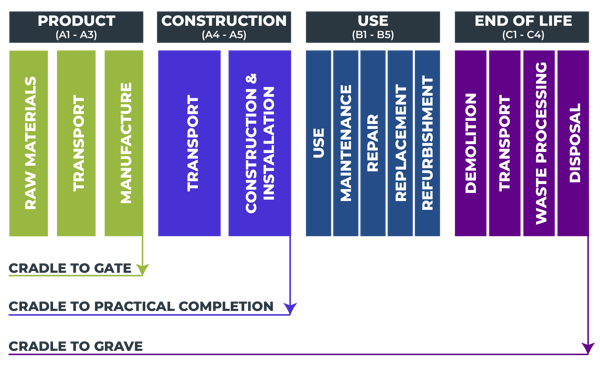 Want To Know More?
FREQUENTLY ASKED QUESTIONS
WHAT IS AN LCA?
A Life Cycle Assessment (LCA) is a systematic analysis method that evaluates the environmental impacts associated with a product, process, or activity throughout its entire life cycle, from raw material extraction to disposal.
WHY IS A LCA CONDUCTED?
A LCA helps identify hotspots for environmental improvement, supports sustainable decision-making, and enables comparison between different products or processes.
WHAT ARE THE STAGES OF AN LCA?
The stages typically include goal and scope definition, inventory analysis (collecting data on inputs and outputs), impact analysis (evaluating environmental impacts), and interpretation (drawing conclusions and recommendations). A detailed graphic of the stages can be found here.
HOW IS AN LCA DIFFERENT FROM A CARBON FOOTPRINT ASSESSMENT?
Life Cycle Assessments assess a broader range of environmental impact, while a Carbon Footprint Assessment focuses solely on greenhouse gas emissions.
Life Cycle Assessments
INSIGHTS OF INTEREST
Tunley Environmental has collated related resources which includes Insights, Publications, White Papers and more. Take a look below to find out more on life Cycle Assessments.
Testimonials
DON'T JUST TAKE OUR WORD FOR IT
"This is by far the most useful and practical course I have been on and has been the deciding factor in our actual implementation of a business carbon assessment. This is because it has given us the correct details on how to actually go about doing the calculation, rather than just why it is important. We now have the knowledge in our company to continue with this work and improve our performance."
"Tunley Environmental were very efficient from start to finish of our project. For our team, it was very new and untouched territory going into the sustainable, carbon neutral world but our engineers were very patient at explaining the different scopes and what was required from us to reach our sustainable goal. They are stuck to our timelines so we were able to show off the hard work we had put in during our awards presentation, the day after we had our final meeting. As a company we will be doing more projects under carbon neutral banner so would be willing to use Tunley Environmental again to make this happen."
"It w an absolute pleasure to work with Tunley Environmental right from the quotation stage to the final presentation. Everything was explained perfectly and all questions answered."
"At Sound United, one of our core values is that 'Our Obligation is Bigger than Us'. When implementing ESG, we needed to understand our baseline for carbon footprint in order to understand how we could reduce our impact on the environment. Tunley Environmental's knowledgeable team of professionals knew what we were looking to do, and worked quickly with our global team to gather and analyse our data. Throughout the process, they were easy to work with and on time on their delivery schedule. I highly recommended Tunley's service."
"Tunley Environmental has been great support through our carbon assessments.
Torill
completed an embodied carbon report on one of our products, we used the embodied carbon report and submitted to MAKE UK sustainability regional awards and won for our region. Great to be working with Tunley Environmental and the team and look forward to reaching our goal of net zero which I know we can with the support and expertise of the team."
"The COVID-19 pandemic has demonstrated how the unimaginable can change the world overnight. Human-made climate change has the same potential to impact our world and requires the right decisions and urgent action now. Optima Products Ltd has committed to achieving net zero GHG emissions in its own operations by 2035, as a manufacturer this will necessitate significant changes. We have therefore engaged with Tunley Environmental to partner us in delivering this commitment."
"I'm very grateful to Tunley Environmental for their professional and thorough approach to our business and product assessment. We brought some complicated and novel requirements and they tackled these with enthusiasm, including tackling novel research. I would highly recommend them to anyone requiring a carbon assessment."