BIODIVERSITY RISK ASSESSMENT
Helping to identify your businesses physical and reputational risks to mitigate negative impacts and assist in showcasing your commitment to biodiversity conservation.
A Strategic Start
BIODIVERSITY RISK ASSESSMENT
Businesses need to take responsibility for their actions and the potential impact they have on biodiversity. That's why we conduct a thorough assessment of the potential risks associated with your physical and reputational impact on biodiversity. By doing so, we can proactively identify any areas where your operations may pose a threat to the delicate balance of nature.
This allows for informed decisions and proactive steps to mitigate any negative impacts, and safeguarding both the environment and your reputation.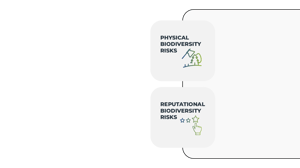 The Need For Global Effort
NATURE POSITIVE BY 2030
Our focus is on reversing the decline of nature, starting from the baseline of 2020. By enhancing the health, abundance, diversity, and resilience of species, populations, and ecosystems, we aim to ensure that by 2030, nature is visibly and measurably on the path to recovery.
Looking ahead to 2050, our ultimate goal is to witness the full recovery of nature. Thriving ecosystems and nature-based solutions will continue to support future generations, fostering a sustainable and prosperous world.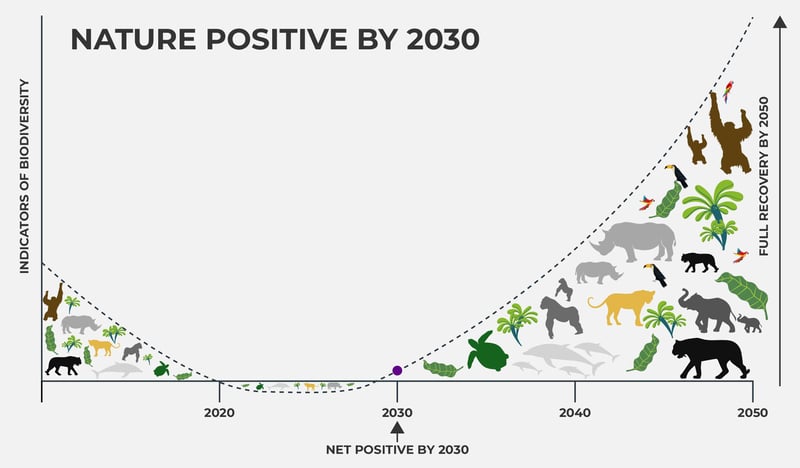 WHAT WE WILL DO
This assessment enables organisations to identify and mitigate potential negative impacts on their public image and brand value, which can result from how the organisation is negatively impacting biodiversity. Understanding reputational risk in this context allows you to align strategies with sustainable practices and showcase your commitment to biodiversity conservation, thereby enhancing stakeholder trust and long-term business viability.
Within the Biodiversity Footprint assessment, the WWF Biodiversity Risk Filter adds an essential preliminary step. It identifies and prioritises potential biodiversity risks associated with your business or project activities before calculating the overall footprint.
This filter helps pinpoint specific risks and threats to biodiversity, including habitat destruction, resource over-exploitation, pollution, or invasive species introduction. By focusing on areas with the highest potential negative impacts, it streamlines your assessment.
Early risk identification empowers you to proactively develop mitigation strategies, aligning with the goal of minimizing your biodiversity footprint. It's a crucial step towards responsible and sustainable operations.
The filter guides you in collecting precise data and conducting in-depth assessments in high-risk areas. This targeted approach enhances the accuracy and scientific rigor of your overall footprint assessment.
SCHEDULE A MEETING WITH A BIODIVERSITY SPECIALIST
Discuss your Biodiversity Risk Assessment today with a biodiversity specialist at Tunley.
The Risks
PHYSICAL AND REPUTATIONAL
A risk indicator criteria will be used to assess your physical and reputational risks, including both dependency on biodiversity factors and direct impact levels from no impact/dependency to very high.
Physical risks will include indicators such as; pollution, water & air conditions, land, freshwater and sea use change, among others.
Reputational risks will include indicators such as; media scrutiny, ecosystem conditions, protected/conserved areas, among others.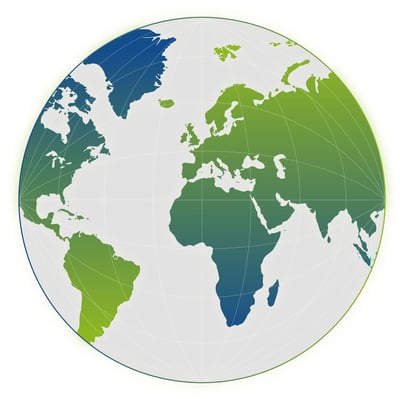 SCHEDULE A MEETING WITH A BIODIVERSITY SPECIALIST
Discuss your Biodiversity Risk Assessment today with a biodiversity specialist at Tunley.
Biodiversity
OTHER RELATED SERVICES
With these services, you not only gain valuable insights into your business's impact on the environment but also actively contribute to the greater mission of conserving biodiversity and ensuring a harmonious coexistence between industry and nature.