NATHAN WOOD
CARBON REDUCTION SCIENTIST, PhD (Pending)
Nathan is a Carbon Reduction Scientist at Tunley Environmental, where he is charged with the detailed analysis, evaluation, and presentation of carbon assessment data. Concurrently, he is in the final stages of his PhD journey, specialising in the field of 'Modelling the Thermoelectric Properties of SrTiO3 and its (nano-)composites'.
Building upon his foundation in Chemistry, Nathan's academic pursuits have led him towards the specialised domain of computational materials science for his doctoral degree. He has made several contribution to his research field, authoring three academic papers during the course of his PhD.
Nathan is an ardent learner who likes to broaden his intellectual horizon through reading, academic discussions, and exploring diverse topics. This curiosity frequently translates into his professional life, allowing him to approach data analysis from unique angles, often inspiring fresh ideas for R&D endeavours.
Outside of his professional commitments, Nathan immerses himself in a variety of fulfilling hobbies. He finds a sense of peace in horticulture, particularly while caring for his unique and rare houseplants. Additionally, cooking serves as another of Nathan's favourite pastimes, providing a creative outlet during his leisure hours. Among his interest, Brazilian Jiu-Jitsu holds a a special place, with Nathan being a member of his local club for several years.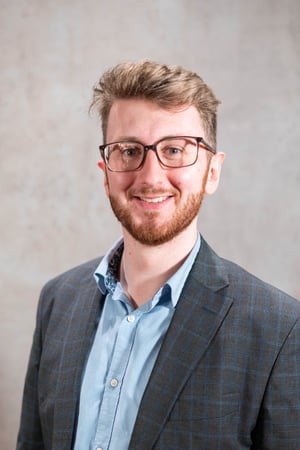 "

At Tunley Environmental we pride ourselves as being trusted scientists that decarbonise. Empowering businesses with data on their carbon footprint forms the basis of our mission at Tunley Environmental. However, the true reward lies in partnering with businesses to implement innovative, effective carbon reduction strategies. It's not merely about the numbers—it's about contributing to genuine change and assisting our clients on their journey towards Net Zero

"