DR ROBERT MOORCROFT
CARBON REDUCTION SCIENTIST, PhD
Member of the Royal Society of Chemistry
As a Carbon Reduction Scientist, Rob applies his multidisciplinary scientific background spanning biology, chemistry and materials science to the carbon assessments and realistic reduction plans for the customers' often complex needs.
Rob completed his PhD at the University of Manchester on microbiologically influenced corrosion, where he co-authored the publication "Gemini surfactant as multifunctional corrosion and biocorrosion inhibitors for mild steel" in Bioelectrochemistry (Pakiet et al, 2019).
Prior to working at Tunley Environmental, he has carried out fundamental research on second generation biofuels, high efficiency shipping coatings and novel biosensing technologies.
Rob leads the Port of Detroit Decarbonization project, a multi-faceted project which encompasses engaging over 25 separate business entities, developing a net zero plan for 2040, as well as assessing improvements to air quality. Rob negotiates with a wide range of stakeholders, including funding bodies, business owners/operators, government entities and local community groups.
Rob prides himself on his broad knowledge base and continues pursuing opportunities to learn about new topics wherever possible.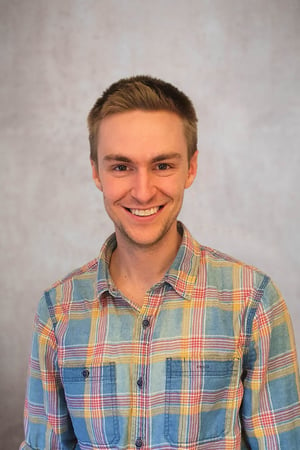 "

Reducing the impact businesses have on the environment is both motivating and rewarding. I use my comprehensive scientific understanding of technology, new and old, to convey the most effective carbon reduction strategy to key decision makers, using the language of business.

"