BIODIVERSITY FOOTPRINT
Through quantifying your company's impact on biodiversity, we empower you to make informed decisions and take responsible action towards preserving and enhancing the natural environment.
Unveiling Your Impact
BIODIVERSITY FOOTPRINT ASSESSMENT
Our comprehensive biodiversity footprint assessment goes beyond mere observation and delves into every aspect of your company's activities that have an impact on biodiversity, as well as providing an estimated carbon footprint.
By meticulously evaluating these factors, we are able to provide you with a clear understanding of the extent to which your company affects the delicate balance of life on our planet.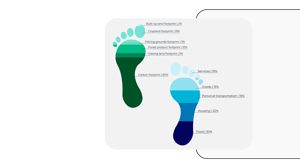 WHAT WE WILL DO
We employ statistical modelling methodologies statistical models alongside using the Mean Species Abundance per square kilometer (MSA.km²) metric to give you a biodiversity footprint value.
Dive deep into your business's operations, evaluating all activities that influence biodiversity. This comprehensive assessment considers both positive and negative impacts from your business activities right the way through your supply chain, encompassing factors like land use changes, resource extraction, pollution, and habitat restoration initiatives.
Quantify the extent of biodiversity change resulting from these activities. this involves measuring habitat destruction, species loss, ecosystem disruption, and other relevant factors. Each activity's contribution to the overall biodiversity footprint is meticulously assessed.
The biodiversity footprint offers a panoramic view of your business's impact on biodiversity. It provides stakeholders, including your own team, with a clear understanding of the net effect of your operations on the environment. Use this knowledge to guide decision-making, shedding light on areas where conservation efforts and sustainable practices are essential.
STANDARDS AND METHODOLOGIES
This assessment will help us see how economic activities affect biodiversity. It shows how a company can have a measurable impact on nature. This impact is determined in two steps:
Tunley will figure out how economic activities contribute to the pressures on biodiversity.

Followed by looking at how these pressures affect nature and measure it in MSA.km² (Mean Species Abundance per square kilometer). This helps to understand the health of ecosystems and the area they influence.
These Methods adhere to Science Based Targets for Nature and Nature Positive Standards.
SCHEDULE A MEETING WITH A BIODIVERSITY SPECIALIST
Discuss your Biodiversity Footprint Plans today with a biodiversity specialist at Tunley.
Your Impact
THE ASSESSMENT PROCESS
Our assessments align with Science Based Targets for Nature and Nature Positive Goals which enables companies to identify their impact on biodiversity in a quantifiable manner, also enabling companies to reduce their impact. Reducing impact by using the biodiversity footprint as a baseline will enable companies to begin their road to Nature Positive Goals of offsetting impact on biodiversity to conserve our natural world.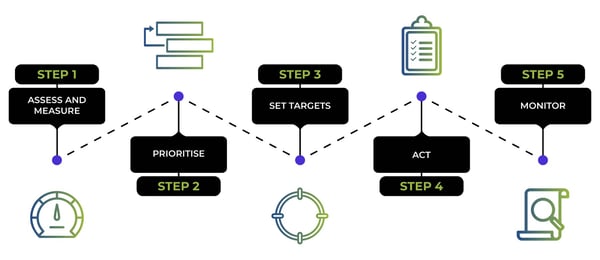 BIODIVERSITY IS THE FOUNDATION OF THE

GLOBAL ECONOMY
The World Economic Forum (WEF) estimates that over 50% of the world's GDP, equivalent to 44 trillion USD, significantly depends on nature and the services it provides.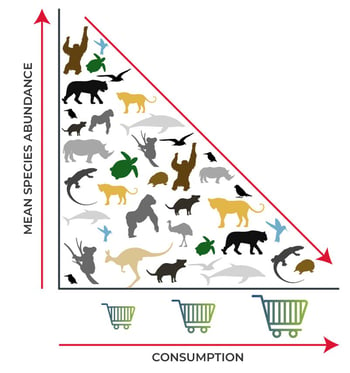 Drivers and Pressure
KEY DRIVERS OF BIODIVERSITY LOSS
These factors contribute to habitat destruction, deforestation, and the loss of species. They pose a significant threat to plants, animals, and ecosystems worldwide. Addressing these drivers requires international cooperation, re-evaluating land and sea use, mitigating climate change, reducing pollution, and preventing the spread of invasive species. These efforts are crucial for protecting biodiversity and ensuring the health and sustainability of our natural environment.
01 Habitat Loss
02 Climate Change
03 Over-Exploitation
04 Pollution
05 Invasive Species
HABITAT LOSS
Habitat loss, degradation, and fragmentation, driven by industrial activities and agriculture, are major drivers of the biodiversity crisis.
CLIMATE CHANGE
The alteration of global climate patterns due to human activities, primarily the emission of greenhouse gases, leads to rising temperatures, changing precipitation patterns, and sea-level rise.
OVER-EXPOLITATION
This involves the unsustainable use of resources such as overfishing, illegal hunting, and logging. It depletes populations and disrupts ecosystems, leading to the loss of species and their habitats.
POLLUTION
This includes air, water, and soil pollution caused by industrial activities, agricultural runoff, and waste disposal. Pollutants can directly harm species and their habitats, affecting their biodiversity.
INVASIVE SPECIES
Non-native species that are introduced to new environments can out-compete native species, disrupt ecosystems, and cause their decline or extinction.
SCHEDULE A MEETING WITH A BIODIVERSITY SPECIALIST
Discuss your Biodiversity Footprint Plans today with a biodiversity specialist at Tunley.
Biodiversity
OTHER RELATED SERVICES
With these services, you not only gain valuable insights into your business's impact on the environment but also actively contribute to the greater mission of conserving biodiversity and ensuring a harmonious coexistence between industry and nature.