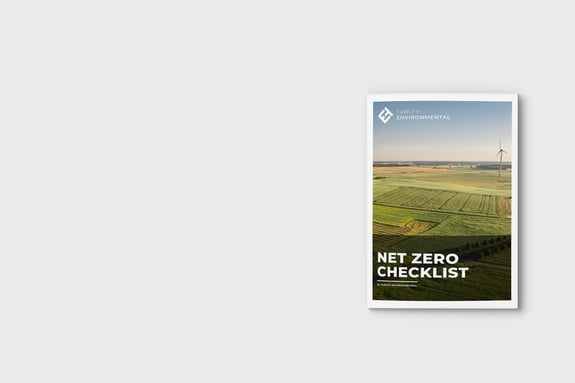 THE ULTIMATE GUIDE TO ACHIEVING NET ZERO
NET ZERO STRATEGY CHECKLIST
Looking to achieve Net Zero? You need a clear strategy to get there. Our bullet-pointed Net Zero Strategy Checklist is a comprehensive tool that helps companies assess their current plans and identify areas for improvement.
WHAT TO EXPECT FROM OUR CHECKLIST
With this downloadable net zero strategy checklist, you can ensure that your organisation is on track to achieve its sustainability goals. Stay ahead of the curve – get started on the path to Net Zero today.
Gain a better understanding of Net Zero and its importance for your business
Evaluate your current Net Zero strategy and identify areas for improvement
Receive guidance on how to develop a clear and effective Net Zero targets
Demonstrate your commitment to sustainability and Net Zero to stakeholders
Gain a competitive advantage by staying ahead of Net Zero regulations and requirements
Take actionable steps towards reducing your carbon footprint and environmental impact
Align your Net Zero strategy with your business goals and values
Improve business efficiencies to reduce costs and increase profitability
Help combat climate change