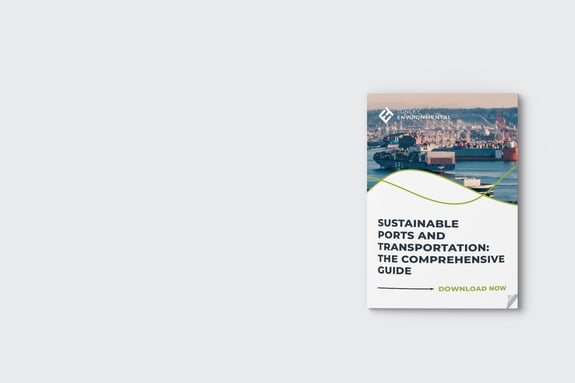 ENSURE YOUR PORT OPERATIONS ARE SUSTAINABLE
The need to reduce carbon emissions within port operations cannot be overemphasised. In this guide, we will explore the largest sources of carbon emissions within ports, carbon reduction technologies, and a step-by-step guide to reducing carbon within ports.
WHAT TO EXPECT FROM OUR GUIDE
With this downloadable guide, you can ensure that your port operations are on track to achieve its sustainability goals. Stay ahead of the curve – get started on decarbonising your port operations today.
Why do we need to reduce carbon within port operations?
What are the big causes of carbon emissions within ports?
Potential carbon reduction methods within port operations
Step-by-step guide to reducing carbon within ports
Becoming a net zero port
Real-life examples of port decarbonisation projects
The importance of maritime sustainability