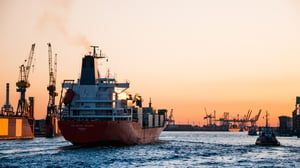 PORT DECARBONIZATION SERVICES
Our services are designed to help ports worldwide meet their net zero aspirations and comply with the International Maritime Organization (IMO) Net Zero targets. Whether you need funding for port decarbonization or guidance on meeting sustainability goals, we are here to support you every step of the way.
Ports play a pivotal role in global trade. The maritime industry is at a critical juncture, faced with environmental challenges like never before. Port decarbonization is no longer a choice, but an imperative for sustainability. Our Port Decarbonization Services are designed to guide you on this transformational journey towards eco-conscious and efficient ports. With our expertise and experience, we empower you to reduce emissions, enhance operational efficiency, and secure a more sustainable future for your port.
Port Decarbonization
WHY DECARBONIZE YOUR PORT?
Environmental Responsibility: The maritime industry is a significant contributor to global carbon emissions. Port decarbonization is essential for mitigating climate change, reducing air pollution, and preserving marine ecosystems.
Regulatory Compliance: Evolving global and regional regulations demand lower emissions from the maritime sector. Ports must adapt to remain compliant.
Economic Benefits: Sustainability can lead to cost savings, attract eco-conscious partners, and bolster your reputation.
Efficiency Improvements: Embrace innovation and adopt technology to improve your port's operational efficiency and meet your sustainability goals.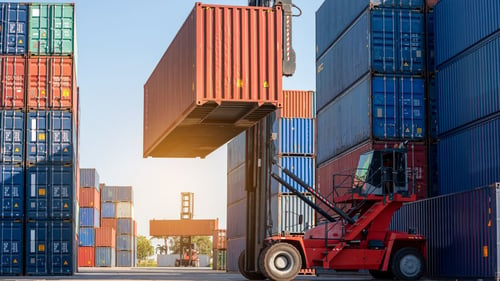 AVAILABLE FUNDING
With the recent announcement of $3 billion Clean Ports Grant from the Environmental Protection Agency (EPA), a huge effort is underway to reduce greenhouse gas emissions from port activities and improve air quality. The first step of any decarbonization plan is to map out baseline emissions, and this can be complex for Ports with many, separate stakeholders. This is where Tunley's experience and expertise can come in. Tunley has been successfully delivering the Port of Detroit decarbonization project, where private terminals have no reporting obligations. Despite this and other challenges, we successfully collected raw data from 14 out of the 18 terminals, with individualized net zero plans for each terminal.
Tunley is motivated to work on similar, high impact projects. If you are seeking support form an organization with expertise in applying for funding, engaging stakeholders, baseline emissions reporting and related technical services, do reach out using the information on the 'contact us' page.
BOOK A CONSULTATION TO DISCUSS REDUCING CARBON EMISSIONS AT YOUR PORT
Get in touch with our team of experts today to start your journey with Tunley Environmental
Maritime shipping alone
causes about

3%

of
global
greenhouse gas emissions,
surpassing airplanes
Vessel emissions contribute the largest amount within ports, accounting up to

80%
Shipping emissions in
ports
contribute to
22%
of the total Sulphur
Dioxide (SOx) emissions
THE PROCESS
We offer a suite of services to help you decarbonize your port efficiently and effectively:
Carbon Assessments: Understand your current emissions and set reduction targets with our comprehensive carbon assessments.
Sustainability Strategy: Develop a robust sustainability strategy to align your port's mission with environmental responsibility.
Energy Transition: Transition to renewable energy sources to reduce your carbon footprint and operational costs.
Supply Chain Management: Optimize your supply chain for sustainability, from procurement to distribution.
Green Infrastructure: Implement eco-friendly infrastructure and practices throughout your port.
Terminal Engagement: Building relationships with the community by working closely with each terminal operator
Regulatory Compliance: Stay ahead of environmental regulations with our expert guidance.
Stakeholder Engagement: Engage with employees, partners, and the local community to drive sustainability initiatives.
Performance Metrics: Establish key performance indicators (KPIs) to track your decarbonization progress.

#PortOfTomorrow
A PORT DECARBONISATION CASE STUDY
The Detroit/Wayne County Port Authority is undergoing an ambitious decarbonization project in collaboration with Tunley Environmental, which will reduce the port's environmental impact, and improve sustainability for Detroit and the surrounding area. The project is implementing a range of innovative technologies and methods to reduce emissions and promote cleaner energy sources, the electrification of port equipment, and the use of cleaner fuels, positioning the Detroit Port Authority as a leader in sustainable port operations. View the project in more detail.

Hear Directly From Project Leaders
THE PROJECT SO FAR
Sustainable Port Operations
FREE COMPREHENSIVE GUIDE
The need to reduce carbon emissions within port operations cannot be overemphasized. In this guide, we will explore the largest sources of carbon emissions within ports, carbon reduction technologies, and a step-by-step guide to reducing carbon within ports. Stay ahead of the curve – get started on decarbonizing your port operations today.

Why do we need to reduce carbon within port operations?
What are the big causes of carbon emissions within ports?
Potential carbon reduction methods within port operations
Step-by-step guide to reducing carbon within ports
Becoming a net zero port
Real-life examples of port decarbonization projects
The importance of maritime sustainability
DECARBONIZE YOUR PORT OPERATIONS WITH TUNLEY
Get in touch with our experts today and we will help you achieve your sustainability goals and decarbonize your port operations.