DR AARON YEARDLEY
SENIOR CARBON REDUCTION SCIENTIST, MEng, PhD
Associate Member of the Institution of Chemical Engineers
Aaron Yeardley is a Senior Carbon Reduction Scientist at Tunley Environmental. He specialises in carbon management planning and life cycle assessments.
Aaron has always had a passion for Mathematics and enjoys using this passion to help other people.
During his PhD, Aaron collaborated with many Chemical Engineering research students by using machine learning to aid process engineering projects through forecasting, sensitivity analysis and design of experiments. Aaron continues to use these data analytics and software skills to help decarbonise businesses.
It is clear that numbers make Aaron happy, and calculating a baseline value for a project's greenhouse gas emissions and using innovative methods to decrease that baseline value is extremely exciting.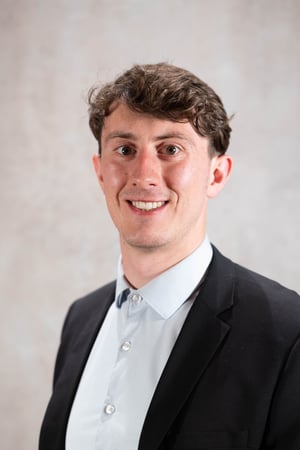 "Providing businesses with the numbers and data to show which activities are producing the most GHG emissions is one step, but actually seeing businesses make our recommended strategies to reduce GHG emissions is the best part."